WELCOME TO THE LAW OFFICE OF US LEGAL SOLUTIONS, LLC
Experience, Skill, and Judgment. these are the cornerstones that built our practice. These are the values we bring to your legal case when you hire our firm.
Building on these points, our team at US Legal Solutions, LLC is committed to understanding your goals in life and partnering with you to help achieve those goals through skilled, dedicated, effective advocacy in your case.
Each principal attorney at US Legal Solutions brings more than two decades of immigration experience as attorneys. Beyond this, what sets our team apart from all others, is that our expertise and experience also includes criminal, family, and civil law as they intersect with immigration law. We provide the most complete collection of advocacy solutions available to our clients at their moments of immediate crisis. Once the storm clears, we bring our skillset to partner with our clients in planning to achieve their long-term goals and dreams.
We understand that the best advocacy has little value if it is out of reach financially. We have the experience and the judgment to assess every case upfront and to provide legal alternatives to our clients that are reasonable and financially manageable.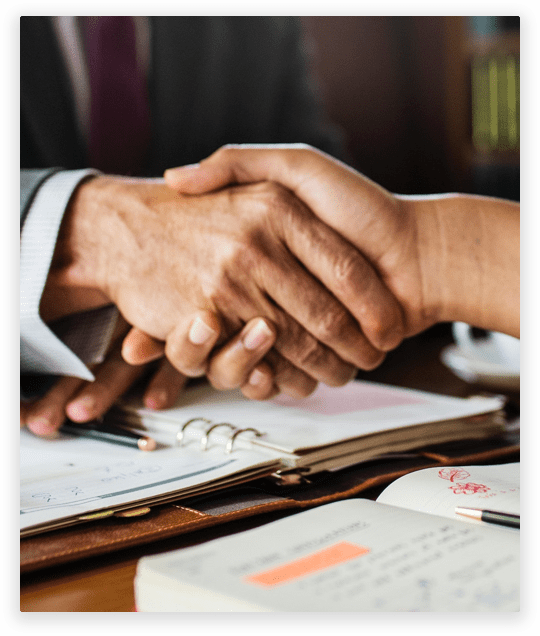 OUR MISSION:
To understand our client's goals and partner with them in a shared legal strategy to achieve those goals through our experience, skill, and judgment.
"Founded on the philosophy that the best legal advocacy is your story told through our Experience, Skill, and Judgment".
OUR HISTORY
US Legal Solutions was founded in 2005 and has emerged as well respected regional immigration practice representing immigrant clients, families, and employers throughout the Midwest. True to its origins, it has evolved to also partner with many immigrants and non-immigrant clients in a variety of civil practice matters including business formation, personal injury, and work injury cases. To better serve our clients, we also expanded our practice more than a decade ago to include representation of clients in criminal matters. Our team is rounded out with the inclusion of an of-counsel attorney to respond to our clients' family law needs.
Today we are very proud of our diverse clientele including native-born and foreign clients and our partnership with them each day so that they can succeed in so many different endeavors and life challenges.